How are we shaping the European infrastructure for hydrogen transport?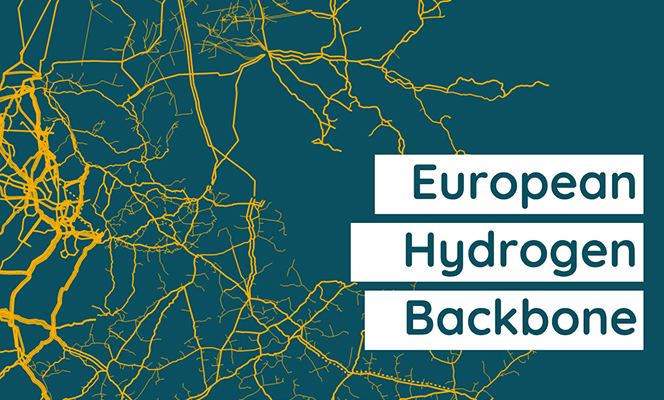 European Hydrogen Backbone
In 2020 a consortium comprised of European gas transport companies like ONTRAS released the first European Hydrogen Backbone—a concept for European hydrogen transport infrastructure. A total of 23 infrastructure operators from 21 countries were involved in the revised edition in 2021. The current map shows a H2 network covering almost 40,000 kilometres for 2040. An initial study on hydrogen generation and demand in the countries under consideration provides an initial estimate of the costs and potential of a European hydrogen market.
In response to the EU Commission's REPowerEU plan, the EHB initiative presented its new vision for 2030 and 2040 in April 2022. Since the first EHB report in July 2020, further transmission system operators from 18 European countries have joined the project. A total of 31 gas transmission companies from 28 countries are now involved, aiming to build a 27,000-kilometre European hydrogen transmission network by 2030. By 2040, the infrastructure is to grow to 53,000 kilometres. In its current report, the initiative estimates the investment costs for this at around 80 to 143 billion euros.
In addition, the initiative presented five potential major pipeline corridors at the end of May 2022, which coincide with the three corridors presented in the REPower-EU plan. They will play a key role in future hydrogen demand as a cost-effective solution. Read more in the EHB press release.