From school bench to team ONTRAS
If you are looking for a company that offers training and apprenticeships, which supports your personal development and lets you take on interesting tasks, look no further than ONTRAS. You can look forward to diverse topics and career opportunities. Join the ONTRAS team and start your professional life with drive—with an apprenticeship in a technical or commercial area!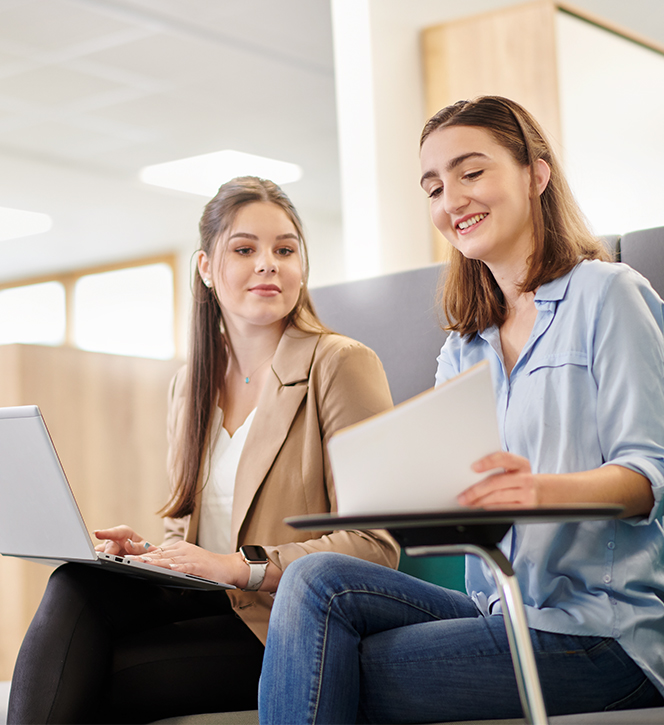 A glimpse at the training as a Management Assistant for Office Management (m/f/o)
During your training period, the ONTRAS Administration department will be your home. You coordinate, organise and execute commercial processes and work with complex office and business processes. Your future job may be in any one of a range of units within the company, such as in Controlling, Accounting, HR or even the IT department or Procurement Management.
The curriculum of the work/study course includes maths and German as well as subjects such as office communication, project planning, accounting, commerce, HR and marketing. The theoretical content from the vocational college is then reinforced and put into practice at ONTRAS.
"The demands are both exciting and challenging. Just how I like it."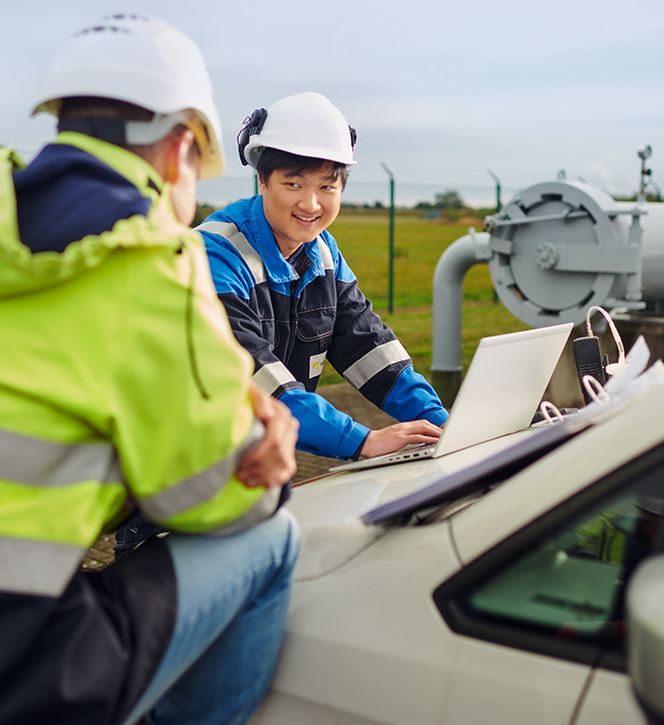 A glimpse at the training as an Electronics Engineer for Industrial Engineering (m/f/o)
At ONTRAS, electronics engineers (m/f/o) install and set up plants, service and monitor them and carry out regular maintenance work. This makes them indispensable for the smooth operation of the company.
As part of the work/study course, the theory is conveyed in the vocational college and the technical foundations are taught in practice by our cooperation partner Netz Leipzig. You can then apply everything you have learned in the practical phases at ONTRAS.
You will learn about electrotechnical systems, analyse control units and become familiar with the devices and assemblies used in plants. During your practical training, you will also be supporting the day-to-day activities of the teams in the network areas, you are responsible for electronic work and maintain and repair electronic and electrotechnical plants and machines.
"The training is interesting, diverse and you spend plenty of time away from the desk. The work environment at ONTRAS is great and there are good opportunities for future employment if your performances are up to scratch. I have been playing competitive sport for years and received a huge amount of support from my training company. I think that's fantastic."