Monitoring, maintenance, safe transportation.
Our work on the infrastructure.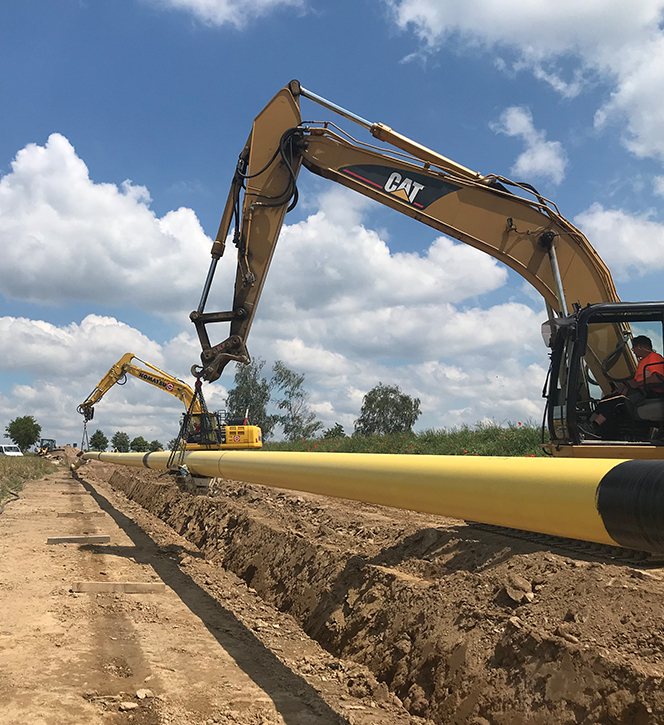 Our transmission system requires ongoing servicing and regular updates. We carry out regular checks and make sure that it remains state-of-the-art. For instance, we are gradually preparing the system for the transport of hydrogen ("hydrogen-ready"). If optimisations are required, we replace individual components, and some we build from scratch—such as groups of fittings. Or if our pipelines cross roads, railway lines and bodies of water. If this affects a long line section or a large plant, this means: back to the drawing board, approval procedures and construction.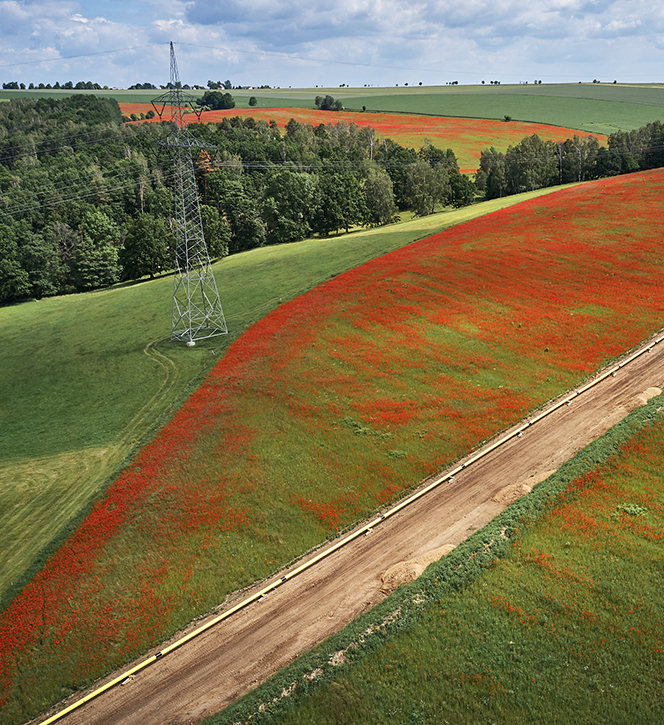 Protect people and the environment
The protection of people and the environment is our top priority. Bundling new with existing infrastructure minimises the impact on natural habitats. Major projects are supervised by an environmental building inspection body across all phases. Temporary disruptions to residential and recreational areas during the construction phase are limited by routing the pipelines away from settlements where possible. We use special methods to cross sensitive areas, such as horizontal drilling or microtunnels.
Ensure the security of supply
We replace pipelines in several staggered construction phases. We use alternative supply routes to make sure that all gas customers can rely on supplies even during the construction phase. Where this is not possible using our own lines, we are often supported by regional distribution system operators. If both are not possible, we ensure temporary emergency gas supply with cylinder banks or liquefied natural gas (LNG). Gas customers never even notice.
Avoid greenhouse gas emissions
If gas has to be released from pipelines for construction work, we limit the resulting emissions. We reduce the pressure in order to reduce the remaining volume of gas. Wherever possible, we pump the gas into another line. In recent years, we have considerably reduced emissions caused by technical reasons by increasing our use of mobile compressors and flare systems.
See our current construction projects below (in German).