Procurement.
Needs-based, cost-optimised procurement with legal certainty.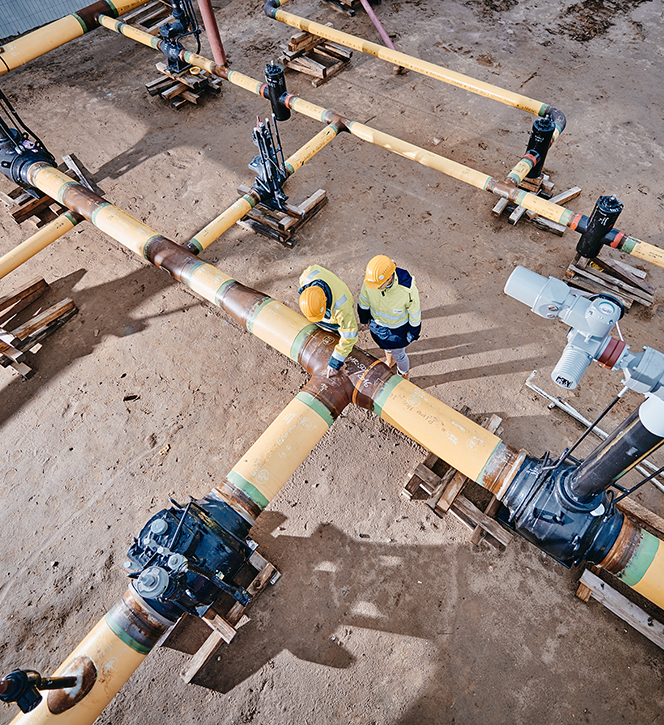 Our commitment
Our work is based on "social, economic and ecological" sustainability principles that are a key focus in our product group and supplier management.
The following product groups are an integral part of our procurement activities:

Engineering
Pipeline and construction services
Plant engineering
Material
Information technology and telecommunications
Indirect procurement
The success of ONTRAS depends largely on the performance and reliability of our suppliers. We are therefore constantly on the search for the best partners for successful, long-term collaboration. If you enjoy developing new and innovative ideas, carefully manage costs and have high quality standards, you have exactly what it takes for a close customer-supplier relationship.
We invite you to apply to become an ONTRAS supplier and help shape the energy revolution together with us. You can find information on the registration process in our Registration Process and Onboarding Manual under "Important documents".
This takes you to our procurement portal.
Call for tender in line with the SektVO (Sector Regulation)
ONTRAS is a sectoral contracting entity in line with Section 100 GWB (Restriction of Competition Act) and as such is obliged to put contracts above the EU threshold values out to tender as part of formal procedures under the Sector Regulation (SektVO).
Duty to collect applicant information
You can find all the information on all calls for tender, tender documents and contact details in the notification texts in the supplement to the Official Journal of the European Union.
Current calls for tender for construction, delivery and other services under the SektVO (Sector Regulation)