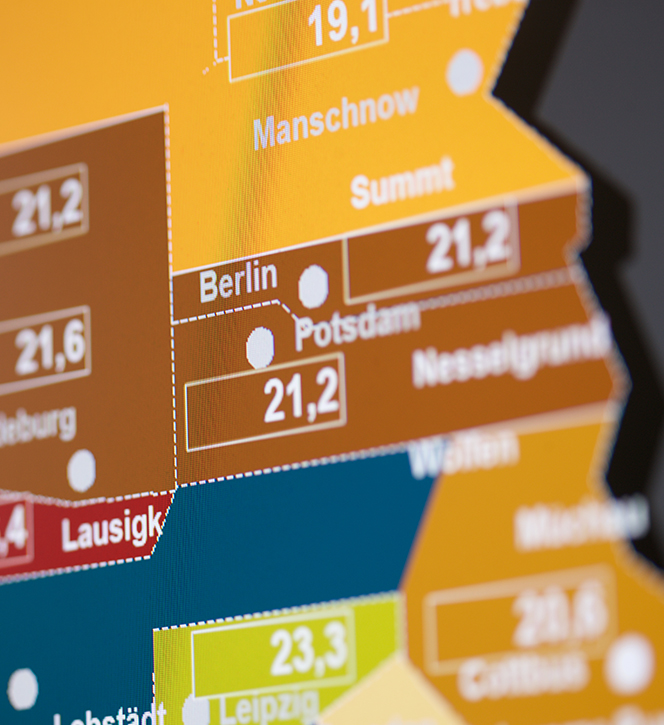 Tenders for load flow commitments
ONTRAS requires load flow commitments to operate the network within the Trading Hub Europe market area and organises a tendering process based on Ruling BK9-14/606 of the Federal Network Agency (KOLA). Load flow commitments are contractual agreements between third parties and network operators like ONTRAS, which assure certain gas flows at one or more entry and exit points. They are used to ensure an adequate increase in the supply of freely allocable entry and exit capacities.
In doing so, ONTRAS is implementing its obligation in line with Section 9 of the German Gas Network Access Regulation (GasNZV) to offer as much capacity as possible in consideration of the currently observed and forecast capacity utilisation and demand as well as the likely load flows. In addition, the load flow commitments should help to avoid interventions as defined in Section 16(2) of the German Energy Act (EnWG) to maintain the security and reliability of the gas supply system.
Current tenders for load flow commitments
ONTRAS is putting load flow commitments out to tender for the individual months of February and March 2022. The invitation to tender runs from 15/06/2021, 10 a.m. to 13/07/2021, 10 a.m. The positive load flow commitments are being put out to tender for the VIP Brandov-GASPOOL and GCP GAZ-SYSTEM/ONTRAS points as well as the Rüdersdorf, UGS Kraak, UGS Peckensen, UGS Staßfurt and VGS Storage Hub stores. Points in ONTRAS-downstream networks are once again included in order to enable a more flexible feed-in and encourage competition.
Details are provided in the tendering data sheet for the specific month, you will find it below in the section "important documents".