Quality Management Systems
High standards and efficiency thanks to the IQM system
IQM system—our integrated quality management system since 2015, which now brings together the topics of quality, occupational health and safety, energy management, environment, information security, privacy and compliance.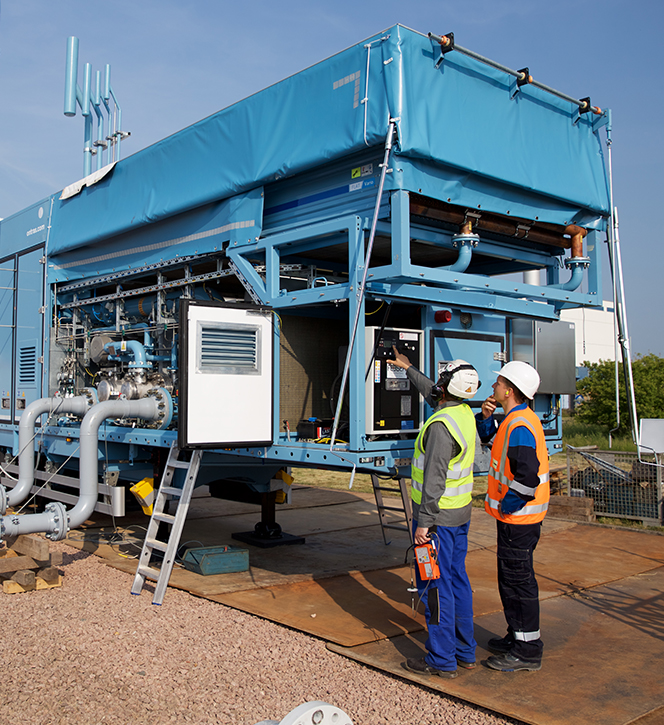 We are grateful for all suggestions and ideas and are always looking to improve. That's why we open ourselves up to close scrutiny in an annual integrated certification audit and are continuously developing.
We are certified under the following standards:
DIN EN ISO 9001:2015 – Quality management

DIN EN ISO 14001:2015 – Environmental management

IT security catalogue as defined in Section 11(1a) EnWG – Information security management (DIN EN ISO 27001, 27701 and 27019)

DIN EN ISO 45001:2018 – Occupational health and safety management

DIN EN ISO 50001:2018 – Energy management

DIN EN ISO 17025 – Testing and calibration laboratories

G 1000 – Technical safety management

berufundfamilie (Work and family)
Awareness as a core task
Apart from the statutory, regulatory and normative requirements, the strategic corporate goals are a pillar of the IQM system. The topic of awareness is critical for IQM as this lets us recognise and focus on areas in need of improvement. The goal is to always have a positive view towards the future. This generates sustainable ideas that we test out and roll out if they prove successful. When looking at general standards, we work closely together with a team of experts to develop sustainable concepts from the ideas and proposals—and then naturally implement them.