Team ONTRAS - work together, grow together.
Whether in the office or at the construction site, at the company headquarters in Leipzig or in the network areas—a good work environment, a high level of motivation, satisfaction and collaboration on an equal footing define our corporate culture. At ONTRAS our focus is on people—we pride ourselves on it: an ECI (employee commitment index) of more than 70 places us in the top 10 percent of all companies surveyed in Germany.
"Finding the balance between work and private life is not always easy. But the right framework conditions make it possible—just like at ONTRAS."
"When I became a father for the third time, taking parental leave was always a question of when, not if."
Career or family? At ONTRAS you can have both!
Flexible working times and the opportunity to work from home let us structure our daily work to suit our needs and our situation. ONTRAS offers comprehensive benefits that support a work/life balance and, for instance, subsidises child care or the company pension plan. ONTRAS has now been certified as a company that is focussed on families as well as your specific stage of life for a fifth time. This is something of which we are very proud and which inspires us to continue to offer the best possible conditions.
Work together, grow together.
At ONTRAS, openness to new ideas as well as an appreciation of what has come before are important factors for achieving great things together. That's why we provide a working world in a modern and digital environment as we strive to constantly stay on the move and continue to develop. In doing so, we place particular importance on agile work methods and respectful interaction with one another—both within the company as well as with our customers.
"It is great to see the absolute focus on people as a whole at ONTRAS as well as the team enjoying themselves together even outside of work. Whether it is at the summer party, traditional christmas meetings or team events: the ONTRAS team is full of energy, not just during working hours."
Because working with friends is fun
We use various campaigns and events to foster networking and cohesion. We organise team workshops, communities and blind dates for joint lunches—collaboration is a priority for the ONTRAS team. The internal summer festival is an annual highlight that brings everyone together and creates a fantastic atmosphere, making it very popular amongst our colleagues. We eat, laugh and—naturally—hit the dance floor in a relaxed atmosphere.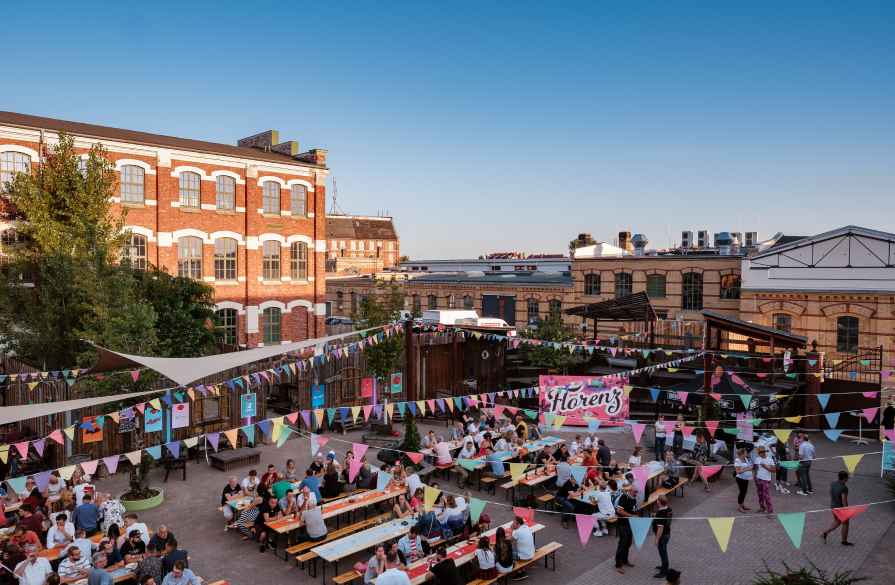 Diverse offers to balance working life
Health and well-being always rate at the very top of the list. That's why, in addition to water, coffee and fruit, we offer regular physical and mental health check-ups in winter. Various themed days deal with healthy eating, among other issues, or invite employees to participate in bike/road safety training courses. And for those who really want to work off some energy, our very own spacious sports centre gives you a place to train using the latest equipment. The health offer is expanded with mobile massages and sports courses on a user-pays basis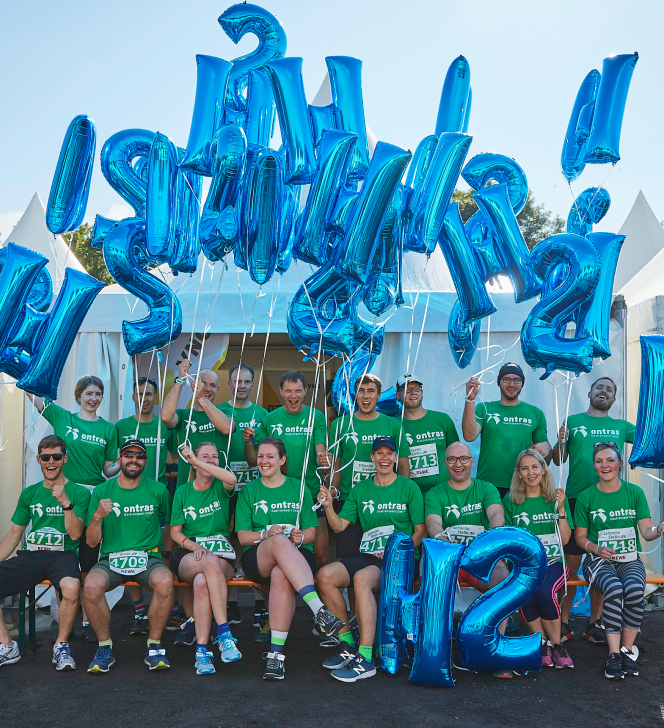 Team ONTRAS on the home stretch
Whether at City Cycling, SachsenBeach or CrossDeLuxe: the ONTRAS team sticks together—into the home stretch and beyond! Because sports events aren't just fun and good for your health, they also foster team spirit. It's not surprising that we were awarded the winner's trophy as the "most creative team" at the Leipzig corporate run in 2013. The company-wide table tennis championships and skat tournament are also extremely popular.