21.06.2022
ONTRAS receives audit berufundfamilie certificate for the 5th time in a row
Quality seal for family-friendly corporate culture awarded today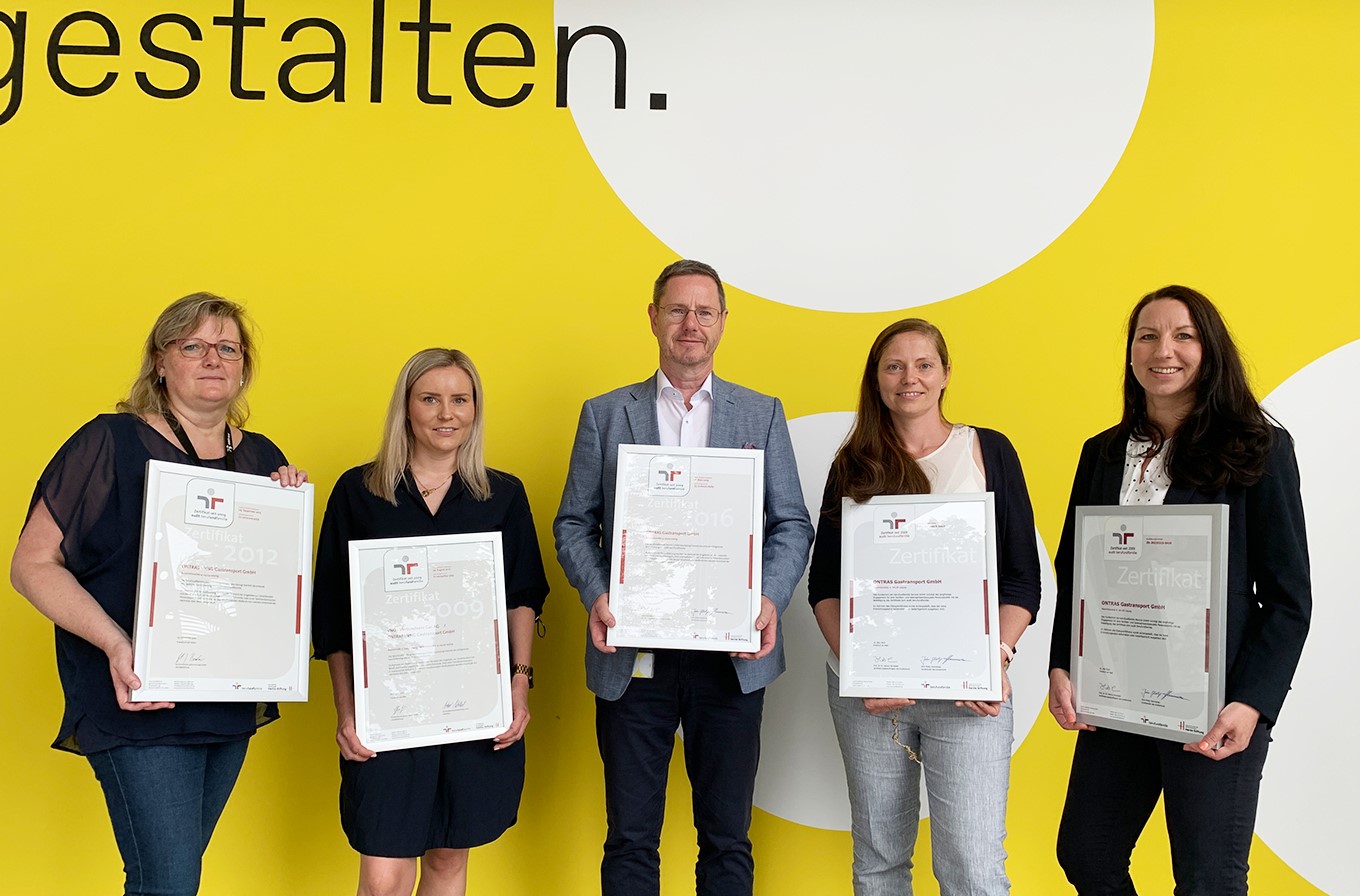 Appreciation of a sustainable family- and life-phase-conscious personnel policy
ONTRAS has today been awarded the berufundfamilie audit certificate. This is the fifth time that the Leipzig-based company with around 380 employees has been awarded the certificate with special recognition for its long-standing, sustainable family and life-phase-conscious personnel policy. ONTRAS had previously successfully completed the dialogue procedure for the audit. The transmission system operator was awarded the audit certificate for the first time in 2009.
The award was presented at a certificate online event, which was attended by numerous well-wishers, including Lisa Paus, Federal Minister for Family Affairs, John-Philip Hammersen, Managing Director of the non-profit Hertie Foundation, Oliver Schmitz, Managing Director of berufundfamilie Service GmbH, and keynote speaker Prof. Dr. Aladin El-Mafaalani.
Satisfied employees as the most important asset
"Everyone has their professional and private challenges. Being able to reconcile them well gives us strength, creativity and makes work fun. The fact that we succeed in doing this - despite the difficult last two Corona years - is shown by the great performance of our employees," explains ONTRAS Managing Director Uwe Ringel. "We are very pleased about the renewed certification; a lot of work and heart and soul went into it. At the same time, the successful audit shows us that we are on the right track." For leisure time, #TeamONTRAS relies on numerous sports and health offers that create a balance to the daily work routine - for example, with the company's own fitness area and company doctor.
Curious? Click here for more information on our benefits!