Feeding hydrogen into the ONTRAS network
The gas infrastructure is compatible with regenerative gases and also supports a range of applications for hydrogen. At our sites in Prenzlau and Falkenhagen, power-to-gas plants have been supplying hydrogen and synthetic methane to our network for several years. We would be pleased to help you connect your generating plant to the network.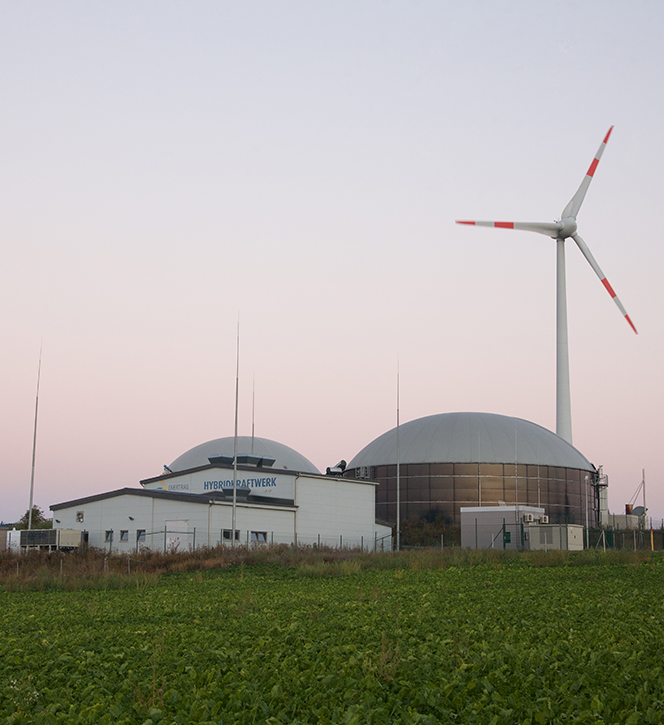 Network connection
If the hydrogen is biogas as defined in Section 3, no. 10c of the German Energy Act (EnWG), the regulations in Section 33 of the Gas Network Access Regulation (GasNZV) apply. Please inform us of your plans at the earliest possible stage and use the data sheet for network connection requests for biogas feed-in, which includes information on the location as well as on the volume, availability and gas quality.
Connection for hydrogen
If you are interested in connecting to our network, please send through the following technical parameters so that we can review the network:
Minimum and maximum feed-in volume per hour as well as the annual volume

Minimum delivery pressure

Location of the generating plant

Expected date of commissioning the network connection