Gas storage facility Operators
Gas storage operators connected to the ONTRAS transmission network
Five storage facility operators with six storage facilities are connected to the ONTRAS transmission system. ONTRAS provides gas storage facility operators with the technical entry and exit capacity at the specific gas storage connection points.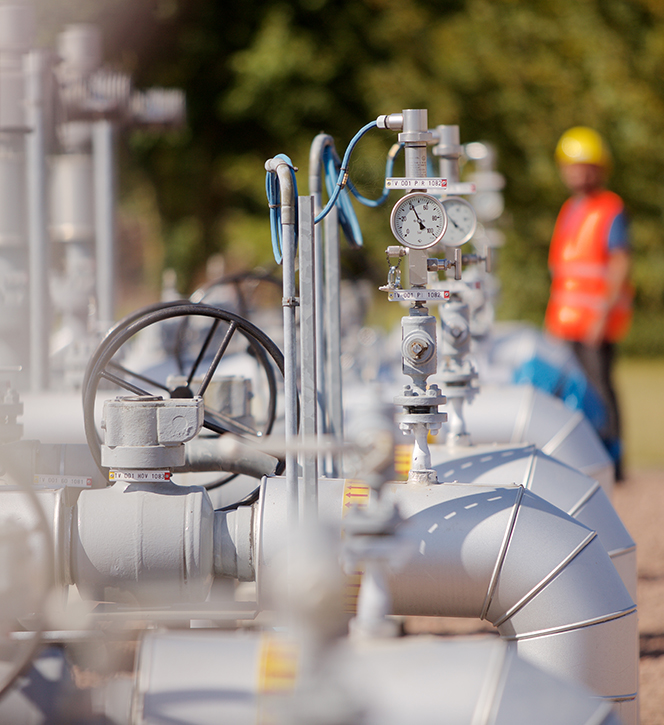 Technical capacity of the storage facility
The technical capacity of the storage facility is the maximum fixed capacity that ONTRAS can simultaneously provide in consideration of the system integrity and the requirements of the network operator at the relevant technical storage facility connection point.
The technical capacity are conditional firm freely allocable capacities (bFZKtemp) in accordance with Section 9(1) c) GTC of the Cooperation Agreement (KOV). ONTRAS publishes the specific characteristics (temperature curves to determine the distribution factors for conditional firm freely allocable capacity (bFZK)) in the download area.